Mold Detoxification Products and Protocols
Proven to Work!

The Most Trusted Name in Mold Detox Products Since 2009
Before you spend hundreds or even thousands of dollars on outrageous or unvalidated medical testing, travel to another state to see a mold doctor and hope to get real mold or mycotoxin detoxification,
let common sense be your guide and experience what thousands of mold exposure victims have already done, call the Mold DeTox Center.

Get the Answers that Count, Mold and Mycotoxin Detoxification from Home.

The Mold Detox Center has helped thousands of people
successfully
detox from mold and mycotoxin exposure since 2009 for a fraction of the cost with real results.
Detoxification from mold and mycotoxin exposure is complex and requires more than one philosophy. The Mold DeTox Center has refined it's supplements and products based upon client response and success rates.
The Mold Detox Centers Products Address:
Sinusitis / Sinus Infections

Chronic Fatigue

Memory Loss

Gastrointestinal Disorders

Blurred Vision

Skin Rashes

Heart Palpitations

Pains in the Muscles & Joints

Depression

Ridding Mold Infested Environmenst of Mold Spores and Mycotoxins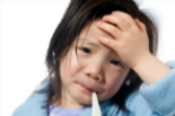 The Mold DeTox Center
Trusted Products Since 2009
Call Today! (843) 405 - 4141

Get Our Free Book on "Mold Sickness"
With Every Order, a $49.95 Value
qsc/products/wst.qsc.84a6bed1-c355-4ae8-af1f-81a1c513da2e.xml